These are a series of vector spot colour illustrations I did for Caffe Cordina, Valletta
The first illustration is a decorative-collage of elements surrounding the Caffe Cordina piazza in Valletta.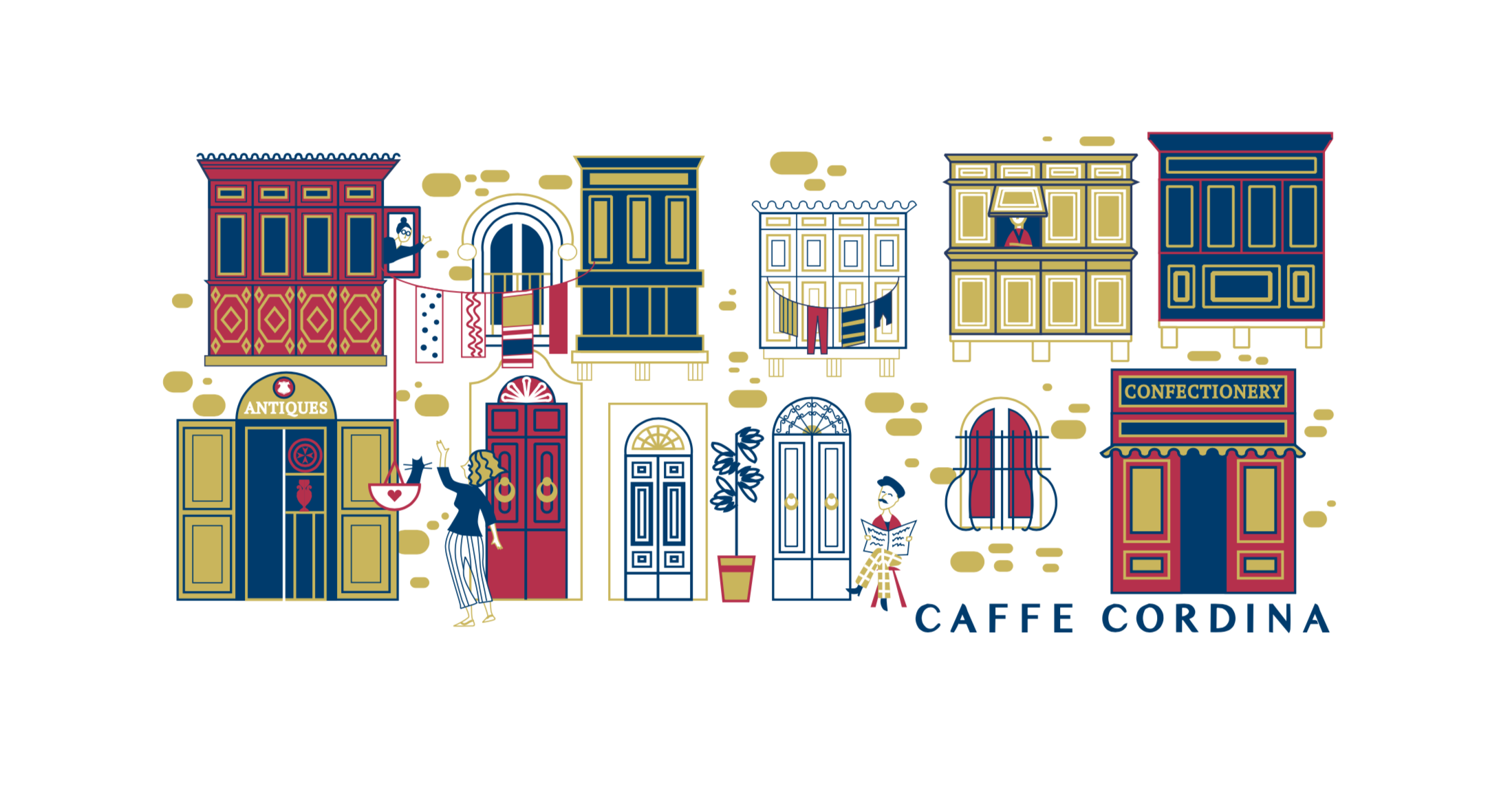 Caffe Cordina Illustrations
The client wanted to convey a sense of 'joie de vivre' so I focused on the lively Valletta street life and a couple having a glass of wine in front of the Valletta skyline.
These are another set of illustrations I did for Caffe Cordina. For this project I was commissioned by Design Agency, Steves&Co
These illustrations appear on the new packaging for Caffe Cordina's sweets. The agency and client wanted to go for simple, stylish and fun illustrations that represent daily events at Caffe Cordina, with a touch of Valletta of course.