Postcards from another place
These are a series of new illustrations that I'm working on. I'm playing with the idea of place, distance and simple themes, while trying to evoke a sense of narrative.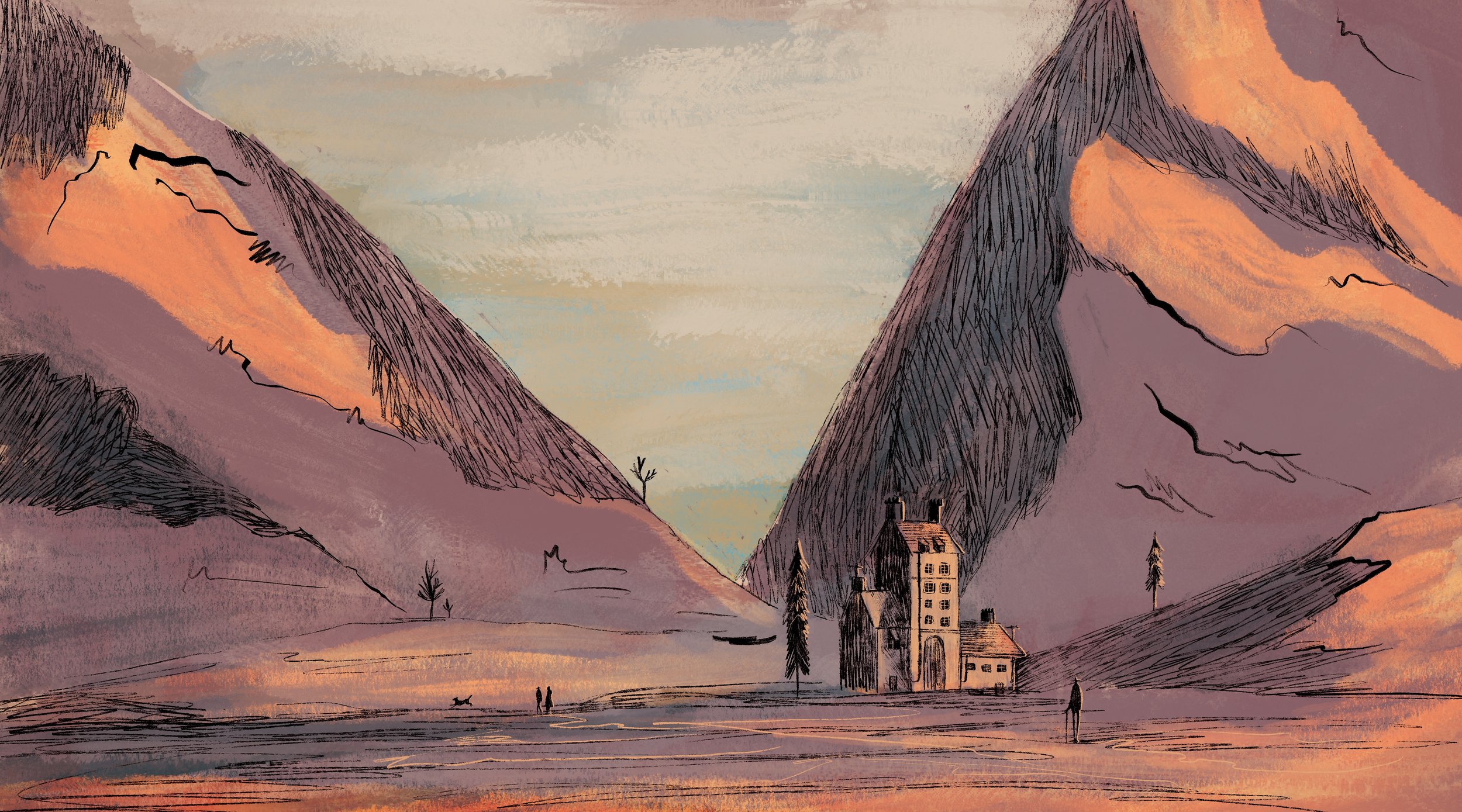 Characters and misplaced architecture.
In each illustration one could spot similar characters, often a man with a plastic bag and a woman in a large coat. The architecture is not always typical of the environment surrounding it.